Editorial
Travel guide:
Apulian summer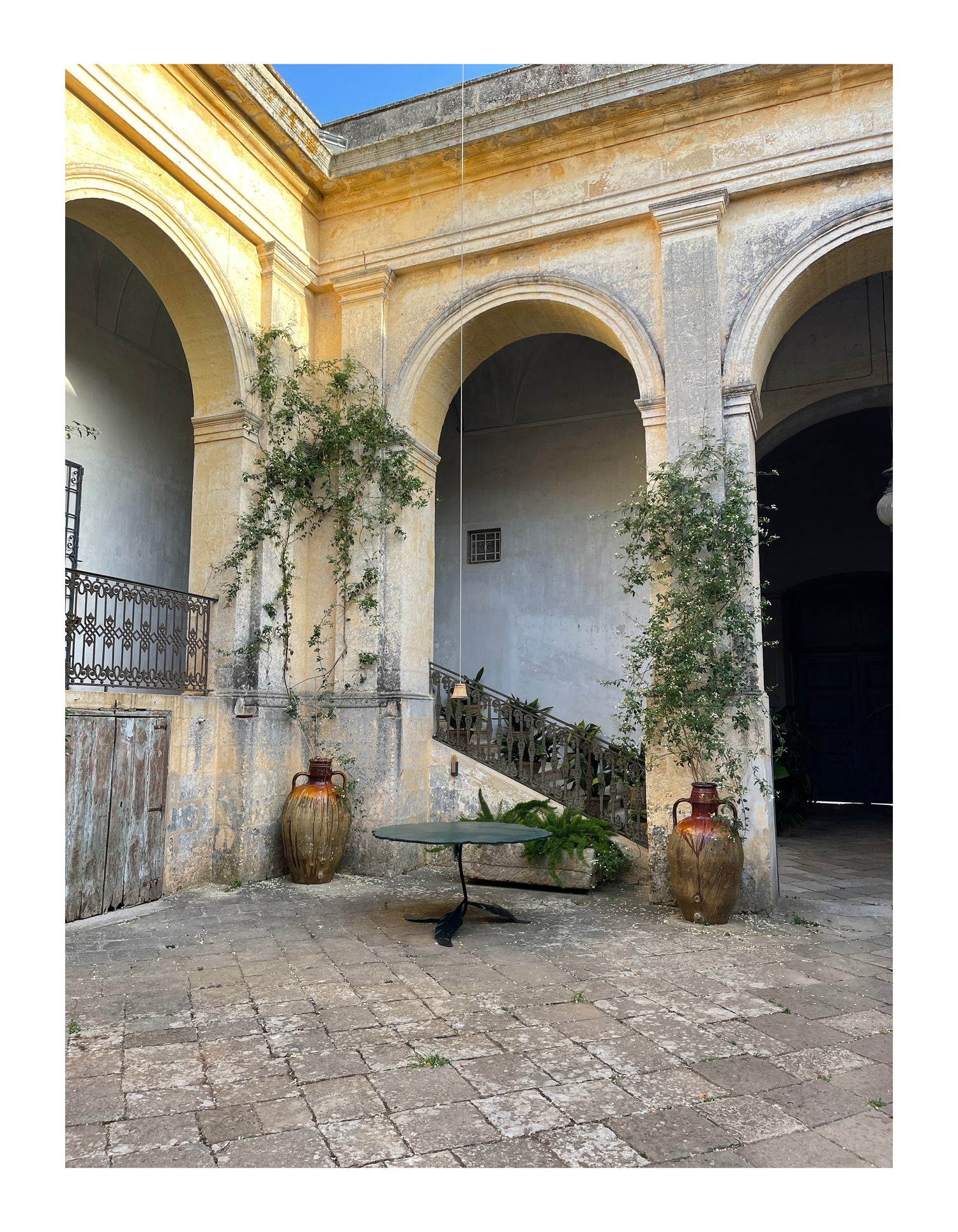 The essence of the Mediterranean is in Puglia, the famous "heel of the boot" of Italy. Its authenticity and beauty are reminiscent of the summer of yesteryear.
Las calas azul turquesa se mezclan con los paisajes con historia, llenos de olivos, y la piel salada se funde en largas sobremesas con manteles de lino, comida casera y vino. Su artesanía y tradición son un imán para Isita, siempre detrás de los mejores tejidos, materiales y métodos de producción para crear con ellos algo nuevo.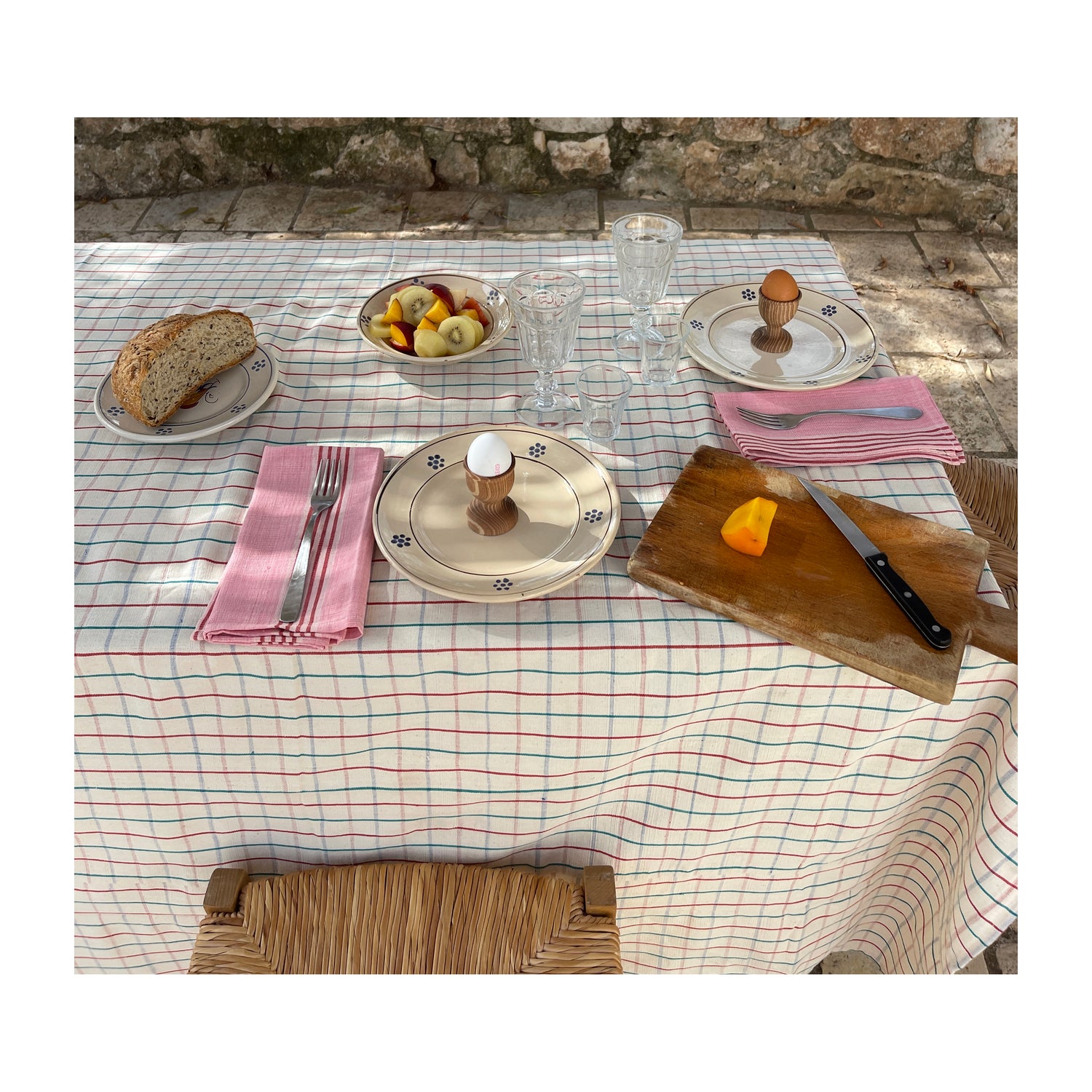 <tc>Where to stay</tc>
Para dormir es ideal alojarse en las típicas construcciones antiguas de la zona, los "trullo" de muros de piedra y forma de cueva cuyas cubiertas cónicas parecen de cuento. El Trullo Santa Ana es un lugar mágico.
También es muy recomendable el agro turismo de la Masseria Morossetta, una antigua granja rodeada de olivos con vistas al mar. También se puede ir a cenar y disfrutar de sus platos caseros. Otro hotel que merece la pena visitar es el Palazzo Danielle, en el sur de Puglia, es un antiguo palacio restaurado con respeto y sencillez.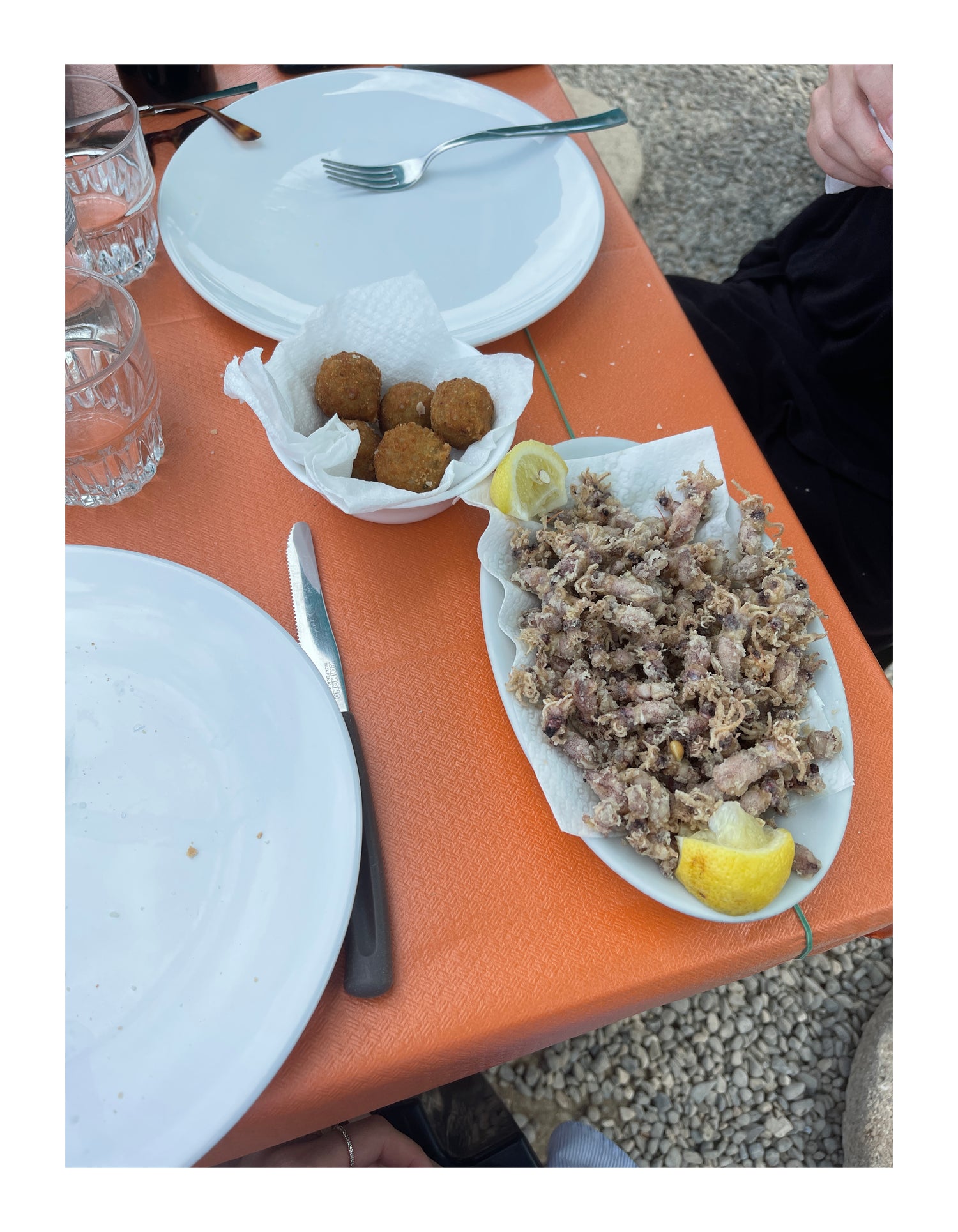 <tc>Favourites to eat</tc>
Ostuni, conocida como la ciudad blanca, es una visita obligatoria. Un sitio con esa decadencia única de Italia. Para perderse caminando por sus calles blancas y empedradas. Allí puedes uedes probar la típica comida pugliese, recomendamos Osteria del Tempo Perso. Y para una copa, Borgo Antico Bistrot, situado en una escalonada que invita a disfrutar del atardecer.
Con vistas al mar, ¡y al marisco! , el Ristoro al Principe del Mare es perfecto.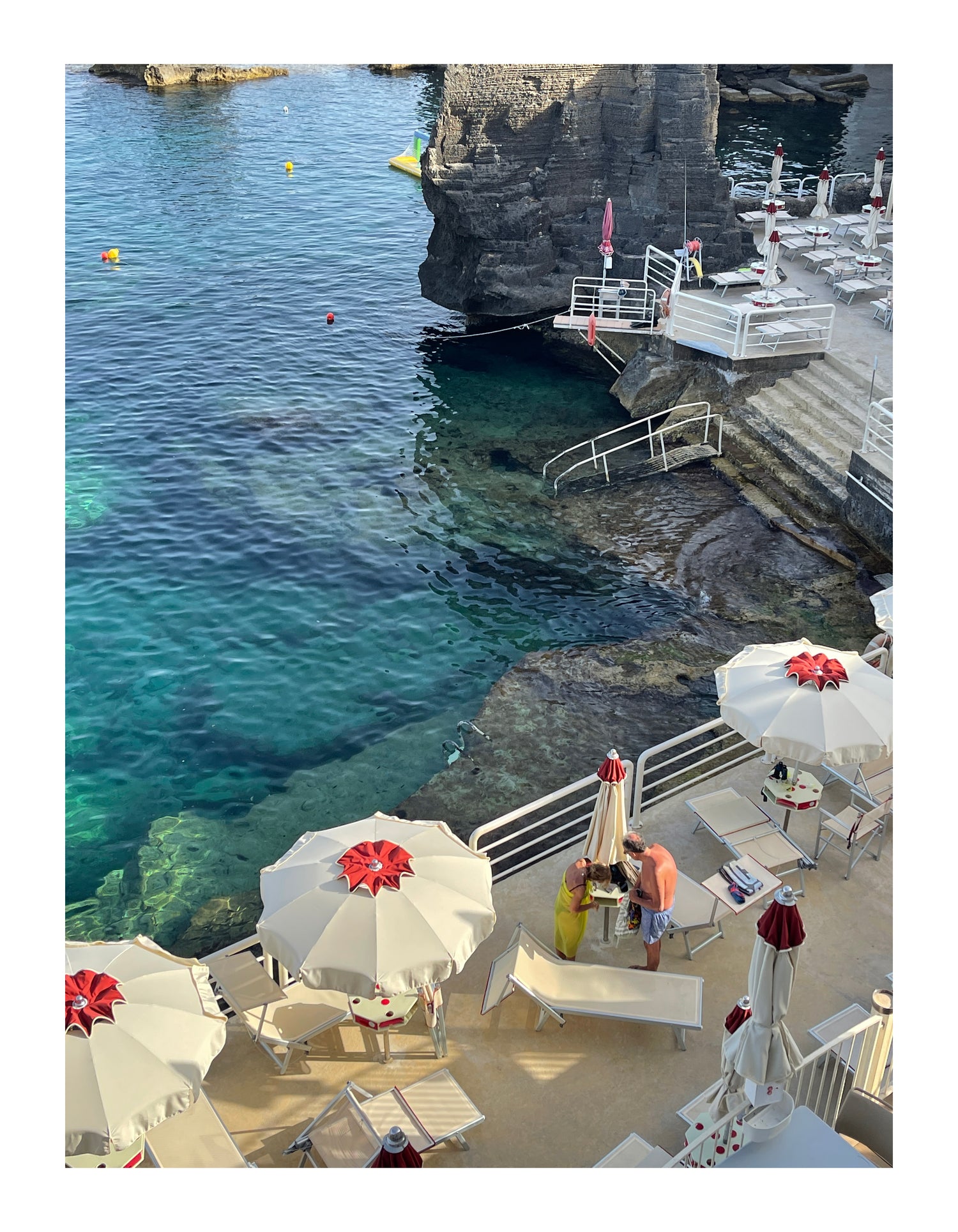 <tc>Places that only locals know</tc>
Un secreto: casi en la punta del "tacón", en Contrada Guardiola, hay un pequeño camino escondido que da a unas escaleras entre pinos que llevan a una plataforma con escaleras. Es un lugar único, que solo descubres de la mano de un local, y que merece mucho la pena descubrir para pasar el día nadando a mar abierto entre Albania e Italia.
Unas de las calas que hay que visitar son Cala dell'Acquaviva, Bagno Marino Archi que te recuerda a la costa amalfitana y por último para un baño al atardecer Portuligno.
Un lugar inolvidable para un viaje en el que no pueden faltar nuestro Cape Town pouche y tote bag, ambos de nuestra colaboración con Tensira, ni las palas de madera de Pablo Yubero.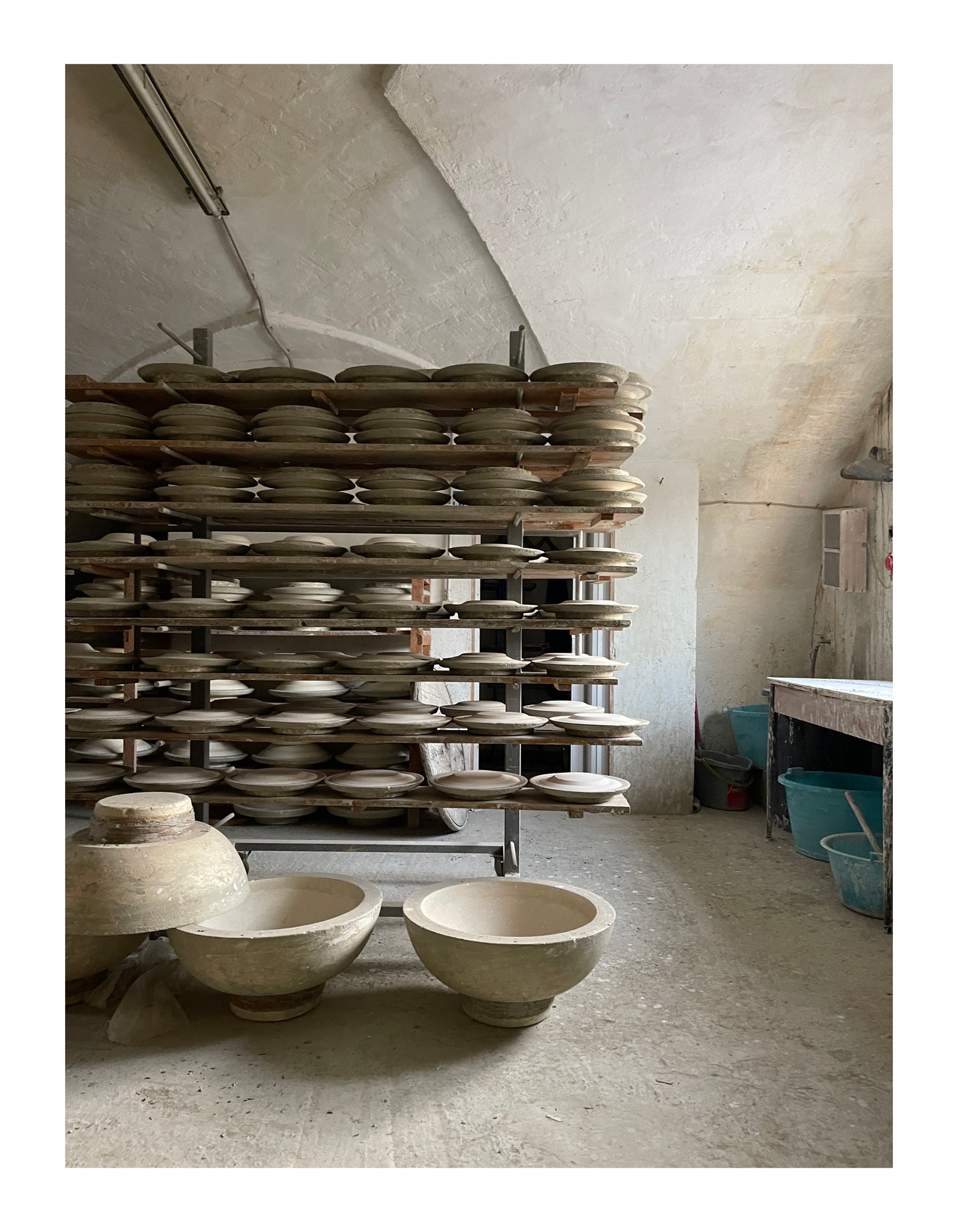 <tc>Crafts</tc>
Y por último, En el pueblo de Grottaglie se hace toda la cerámica de Puglia y es una maravilla donde se encuentran auténticas joyas. Antonio Fasano y Nicola Fasano son dos nombres imprescindibles dentro de las familias de la artesanía local.
¡Feliz viaje!
You may also like
Regular price

Sale price

$112.00

Unit price

for