Collaboration

A lasting impression:
Ladio Ceramics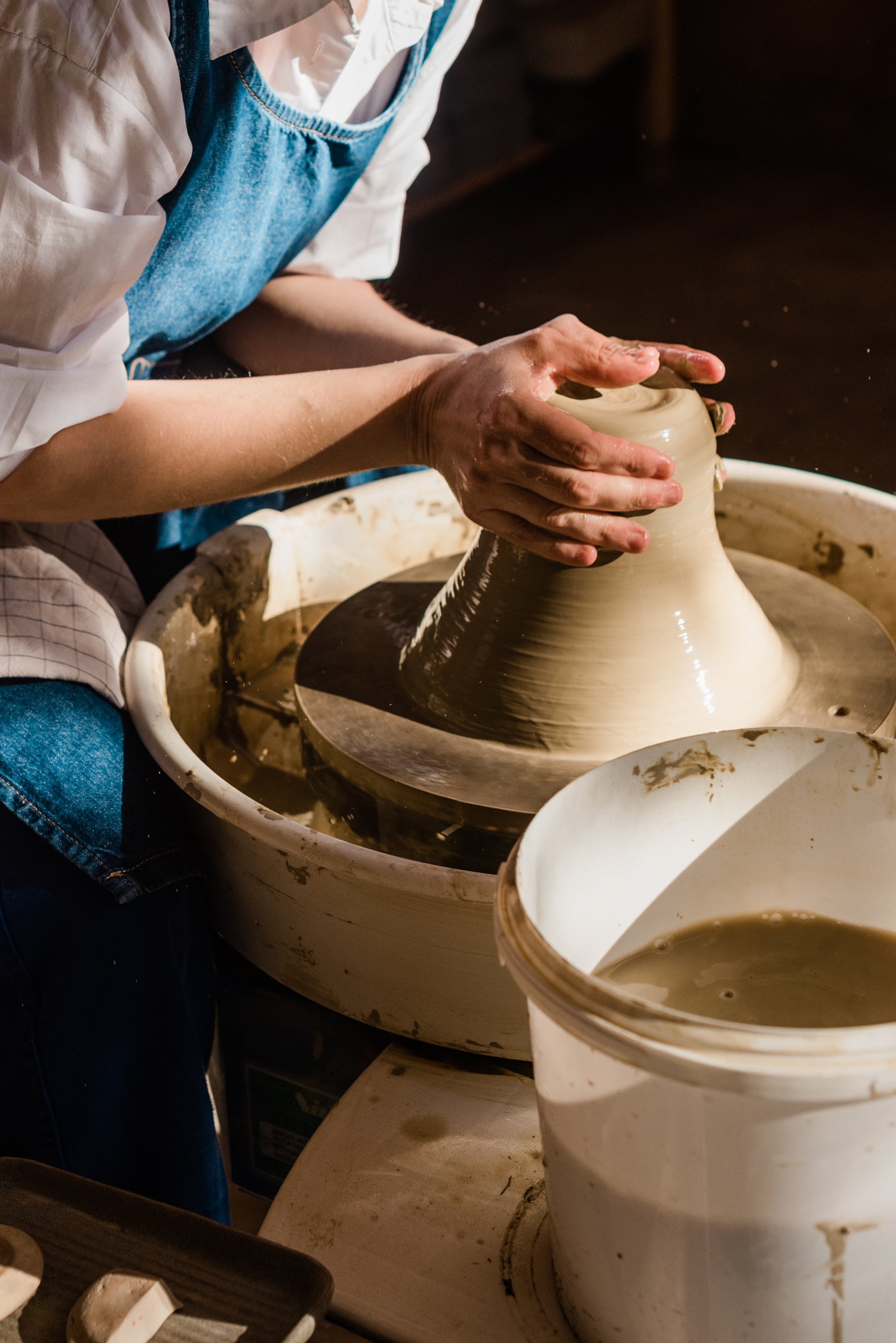 Laura de Grinyo, Ibizan ceramist and multidisciplinary artist, founded Ladio Ceramics two years ago with the intention of "creating clay pieces with soul, that accompany and contain more history than my own".
Fascinated by nature (its proportions and harmonies) and ancestral cultures, with her style she has set out to reinterpret the traditional pottery of Ibiza. "I feel it is important to honour the tradition of the island that has seen me grow up. To learn from the different civilisations that have left their mark on our heritage, to connect past, present and future through the material". Thus, his utilitarian ceramics in neutral tones, classic and modern at the same time, rescue ancient silhouettes. The result is organic pieces in which form, textures and finishes are very important. Simple but impeccable.




For Isita, he has modelled 33 stoneware and terracotta pieces divided into three sizes: 11 cups, 11 medium-sized vases and 11 large amphorae. They are all different and are inspired by the chromatic range of Giorgio Morandi's pictorial work (off-white, grey, brown and ochre). Also like the famous still lifes by the Italian, Laura has treated the collection as a large family: each piece is unique and at the same time part of a whole. "For the last few months I have been immersed solely in the development of this commission, which has meant a deep connection with each vase. A little piece of me is in every relief, silhouette and detail," she says. Isita and Laura are united by inspiration and respect for craftsmanship.