Collaboration:

Los Vasos de Agua clara x Isita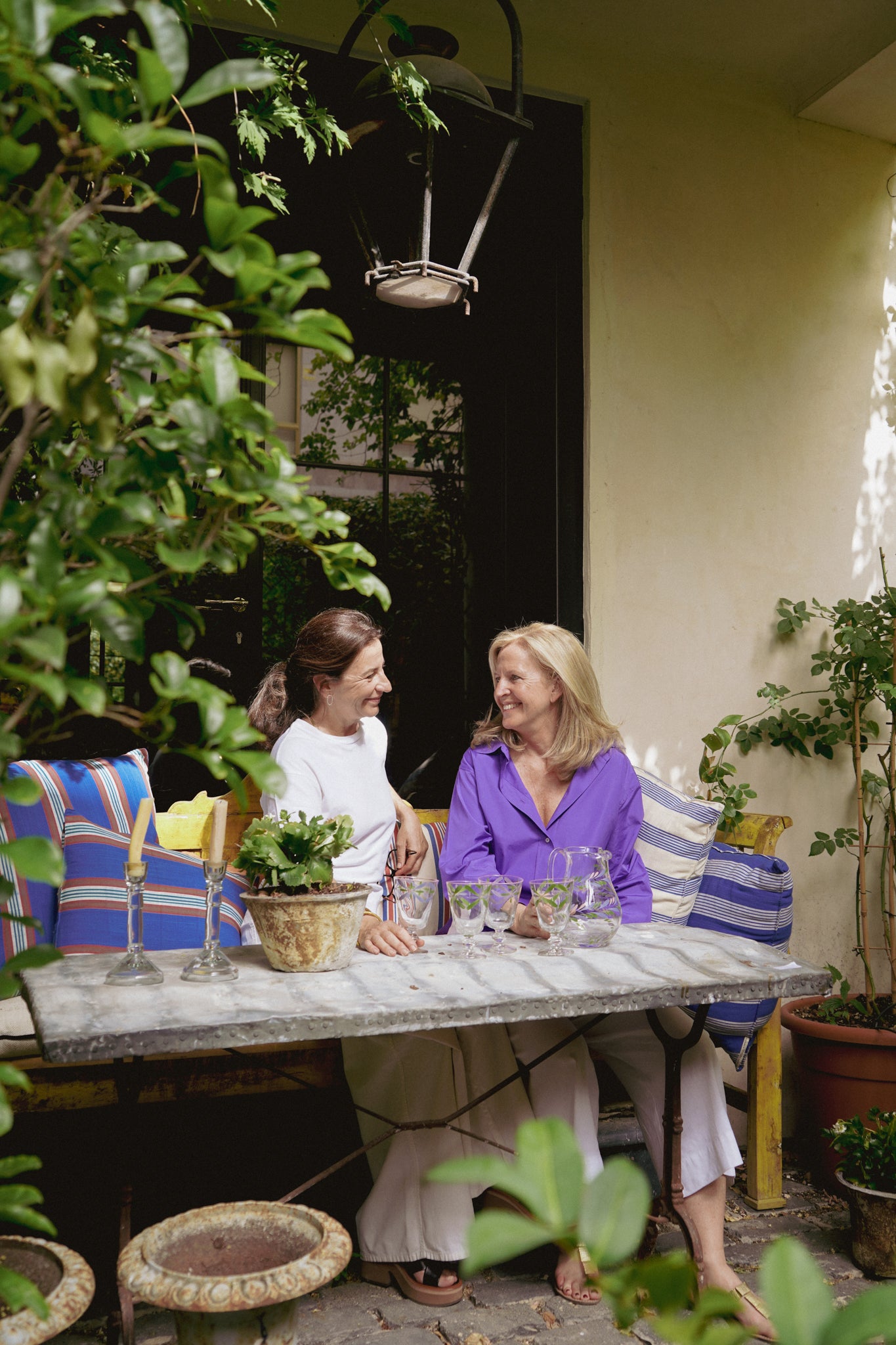 With their brushes and a nose for colour and detail, they began to decorate glasses, cups and mugs to create a unique brand.
Las amistades de adolescencia a veces guardan inesperadas sorpresas. En 2018 nació Los vasos del agua Clara, un proyecto de cristalería pintada a mano creada por Clara Riera y Maite López-Fonta, dos amigas de Barcelona que decidieron volver a reunirse para hacer lo que más les gusta, el arte de las manualidades.
Los vasos del agua Clara visten todo tipo de mesas, modernas y clásicas, de noche y de día. Son elegantes y sobrios, pero a la vez cálidos y alegres. Conjuntos de copas y vasos que se pueden mezclar entre ellos como un adictivo juego de naturalezas, pinceladas y colores.
"Yo tenía unos vasos pintados, regalo de mi suegro, que me encantaban pero que estaban ya muy desgastados", recuerda Clara Riera. "No los encontraba por ningún lado y como quería restaurarlos empezamos a buscar clases de pintar cristal y porcelana. Nos acabamos apuntando a varios cursos y con nuestras ganas y entusiasmo nació Los vasos del agua Clara. Empezamos poco a poco, siempre a través de Instagram, tanteando el mercado y con cautela. Pero en cinco años no hemos dejado de crecer, sin dejar nunca nuestra esencia artesana, personalizando cada pedido siempre dentro de nuestro estilo y colorido".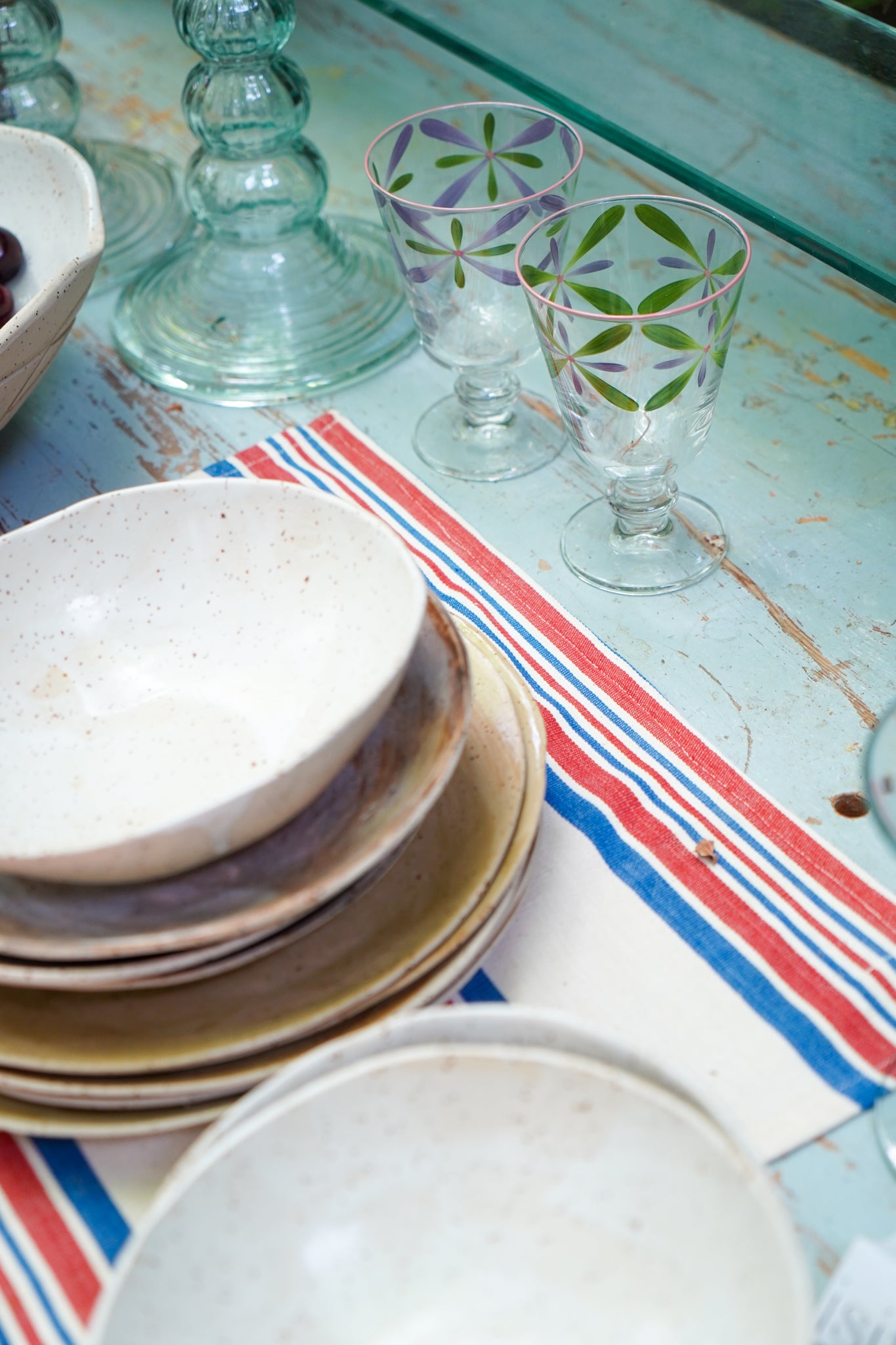 La complicidad y amistad con Isabel López-Quesada estuvo desde el principio, "siempre nos ha ayudado muchísimo con nuestro proyecto", recuerdan Clara y Maite. "Cuando Isabel y su hija Isa nos contaron la aventura de Isita hablamos de una colaboración juntas y así ha sido. Estuvimos diseñando unos modelos y ella nos marcó los colores que le gustaban para la temporada".
Clara y Maite definen esta primera colaboración como "alegre y fresca, que se adapta a mesas con personalidad". Una jarra y un conjunto de vasos con detalles verdes y lilas, con algún toque rosa, cuyas delicadas formas vegetales transmiten toda la emoción y belleza mediterránea para las mesas de Isita, femeninas, optimistas y siempre dispuestas para disfrutar del mejor vino y, cómo no, del agua.
Featured collection
Regular price

Sale price

$76.00

Unit price

for