Editorial

Silk glass:

Gordiola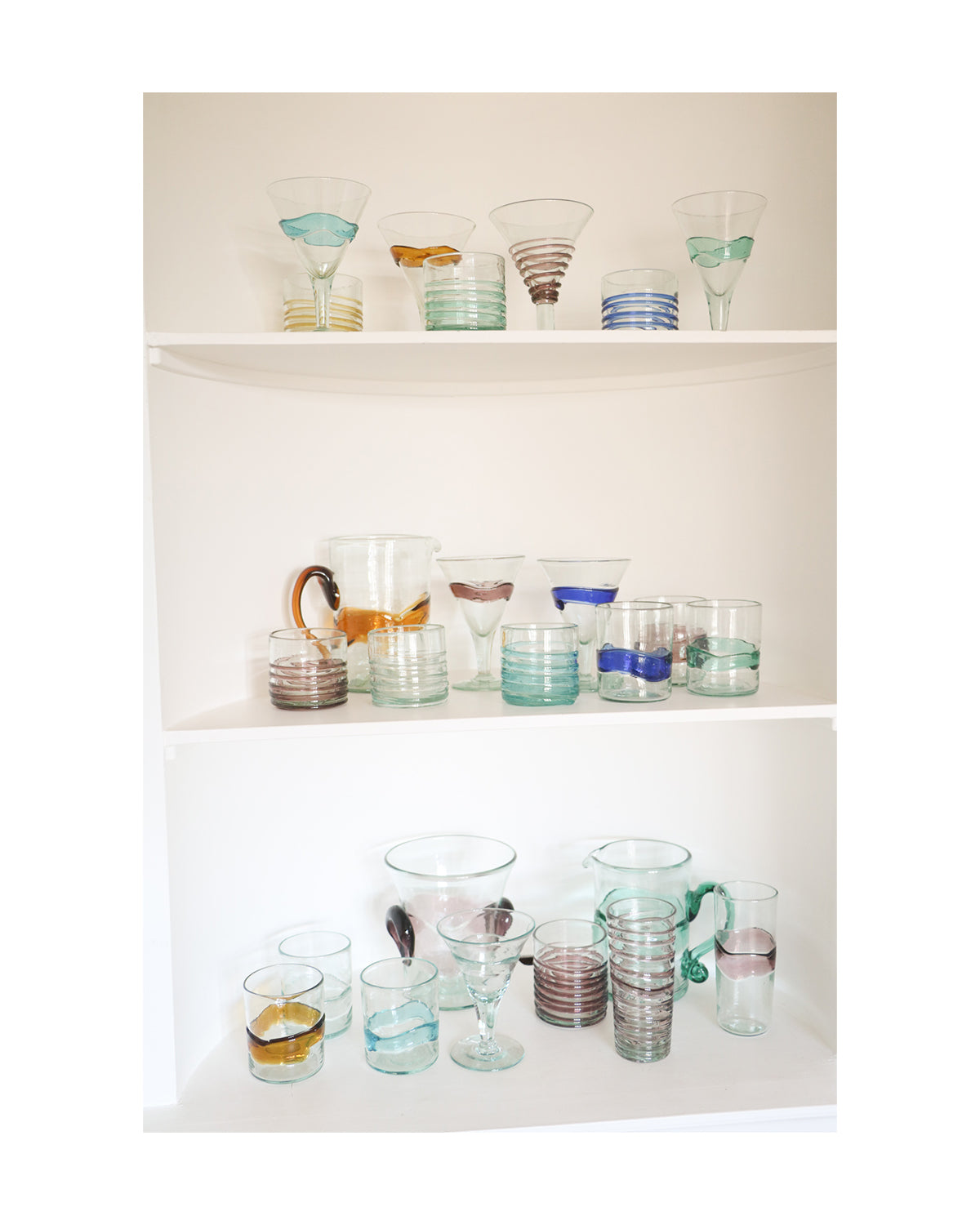 Very few know the secrets of silk glass but among them are the Mallorcan Gordiola.
Detrás de su vidrio soplado se esconden tres siglos y ocho generaciones de una familia que lo sabe todo de esta fascinante y misteriosa artesanía. Un cristal único que Isita reúne en una serie de colecciones de vasos, copas, jarras y cubiteras que nacen de la colaboración con esta compañía balear nacida en 1719.

Gordiola es uno de los grandes nombres europeos en esta ancestral técnica que se remonta al siglo II a. C y cuya espectacular manufactura ha sido reconocida como Patrimonio Cultural Inmaterial de España y es candidato a Patrimonio Cultural Inmaterial de la Humanidad por la UNESCO. El arte del soplado se resume en una coreografía donde el cristal, el artesano y el fuego se funden en todo tipo de formas y fantasías. La técnica consiste en introducir una caña de hierro en el vidrio fundido para luego soplarlo desde el extremo opuesto e hinchar como un globo el vidrio para, luego, trabajarlo y sacar sus infinitas figuras. Una técnica transmitida de padres a hijos para crear las cálidas transparencias de este cristal único.

Fotografías por Pepe Lobez.

Fotografías por Mariana Vernet.

Textos por Elsa Fernández-Santos.