Editorial
Travel guide:
Forever Majorca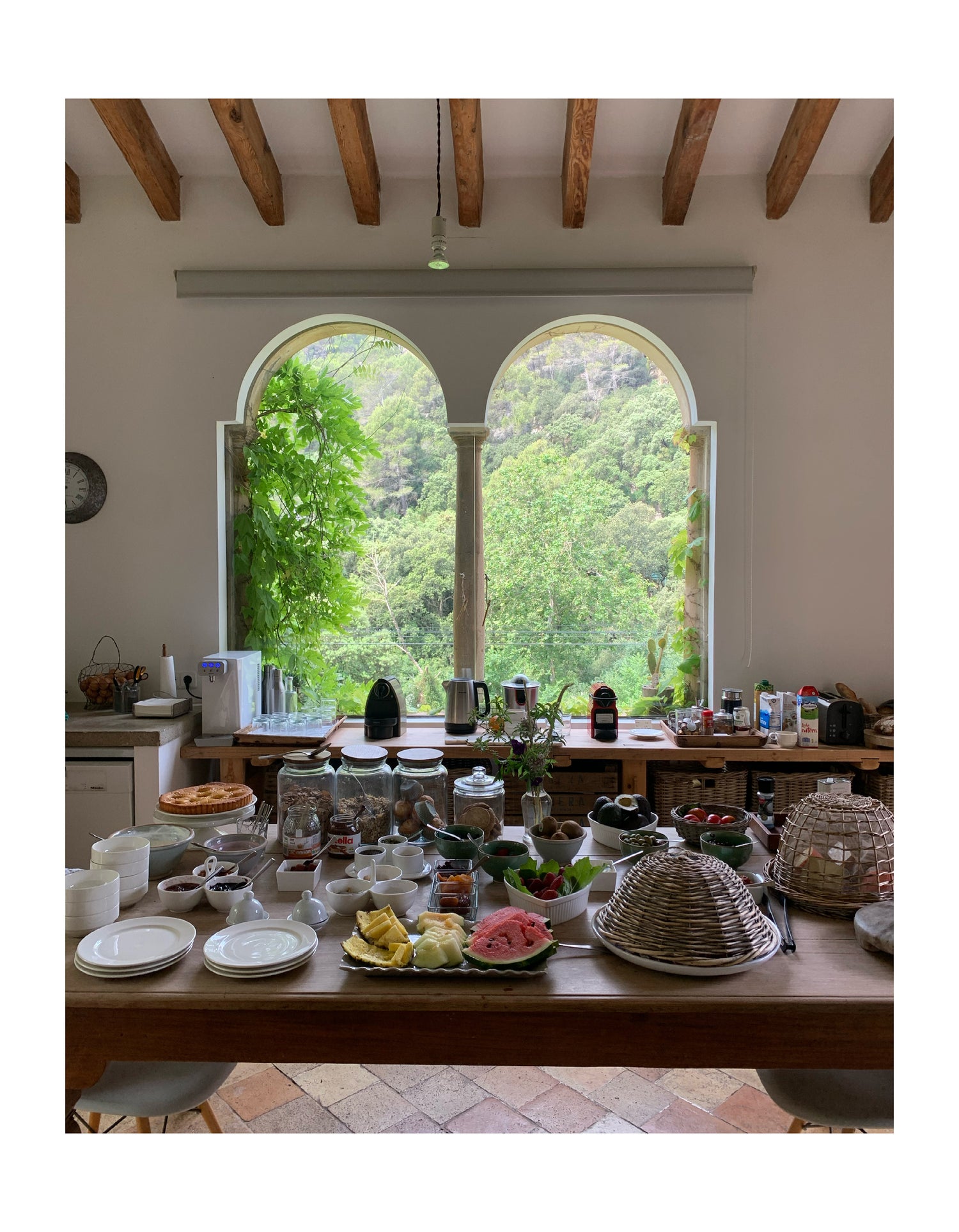 If Biarritz represents family summers, for Isita, Mallorca is the essence of Mediterranean charm, relaxed and elegant, perfect for escaping with friends.
Mallorca is full of secrets and corners to discover and at Isita we would like to propose a route to match its charm. Culture, tradition and nature go hand in hand on a unique island. The wonderful enclave of Deià, with its idyllic cove in the north of the island, is a permanent source of inspiration for its bohemian atmosphere and immense beauty.
An island with privileged nature and an absolute reference point for the best Spanish craftsmanship. Our work with various workshops on the island, such as the Gordiola glass factory, has brought us even closer to this inexhaustible paradise.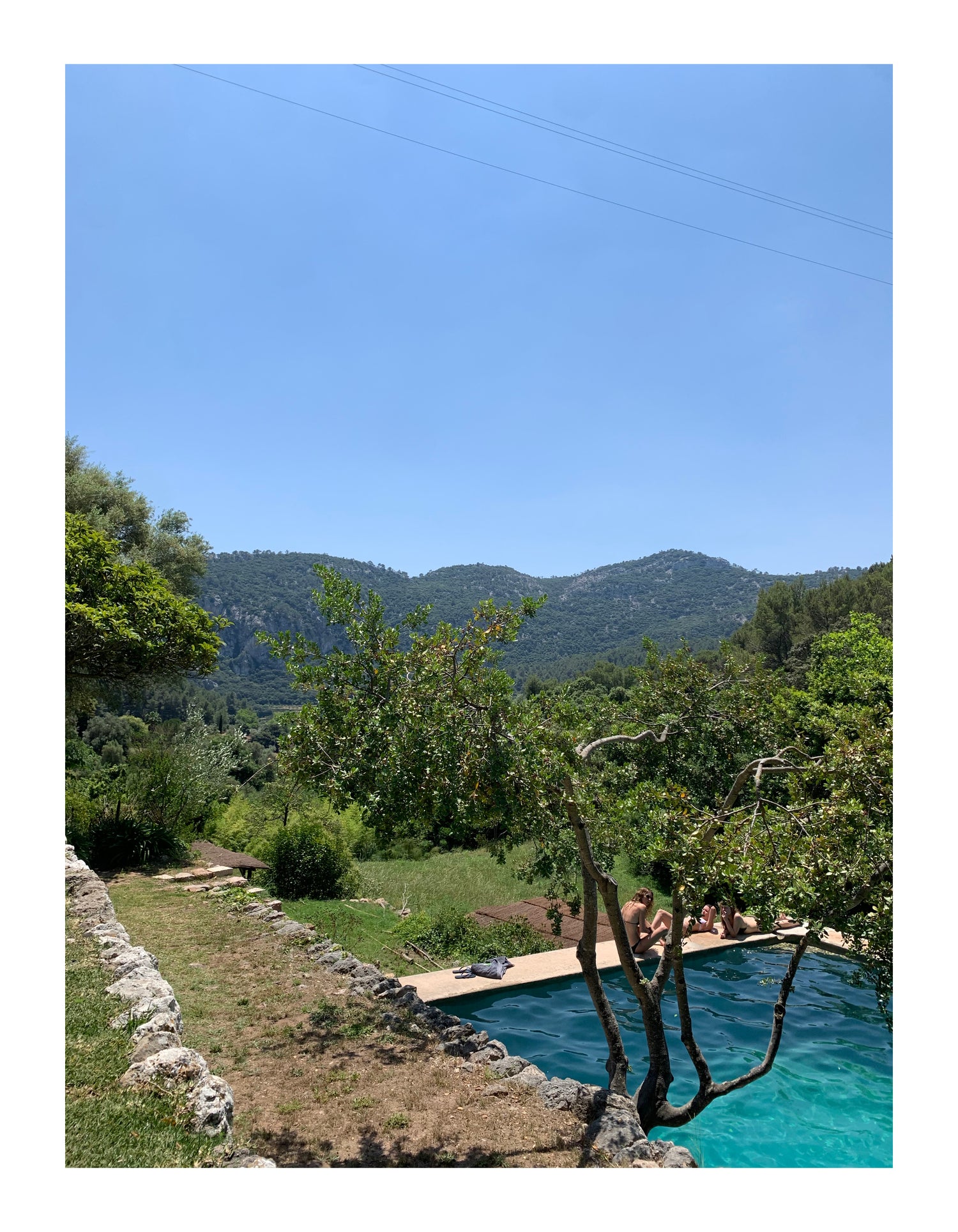 Where to stay?
One of the most spectacular places in Mallorca is Valldemossa. In its famous Carthusian monastery is the cell that Chopin occupied after fleeing to the island in the 19th century with his lover, the writer George Sand. Chopin and Sand came to Mallorca to live their romantic idyll "in the shade of the myrtles" and she wrote the travel book A Winter in Mallorca, which has contributed to much of the myth surrounding the island and, specifically, Valldemossa. Dining and strolling around its port is another delight: watching the fishermen mixing ancestral fishing techniques with more modern ones is well worth the effort. In Valldemossa there is also Son Viscos, where you can enjoy the day in its pool and then have lunch under a fig tree. It is a small agritourism B & B located in a very well restored and cared for old house, all with a very familiar and authentic atmosphere. If you go with friends you can close the house and enjoy a holiday together. The garden overlooks the whole valley.
And if you are looking for a house to rent, Son Rullan is the place for you. A small monastery built in the 17th century, its solid walls enclose beautiful, cool corners decorated with natural materials and a lot of taste.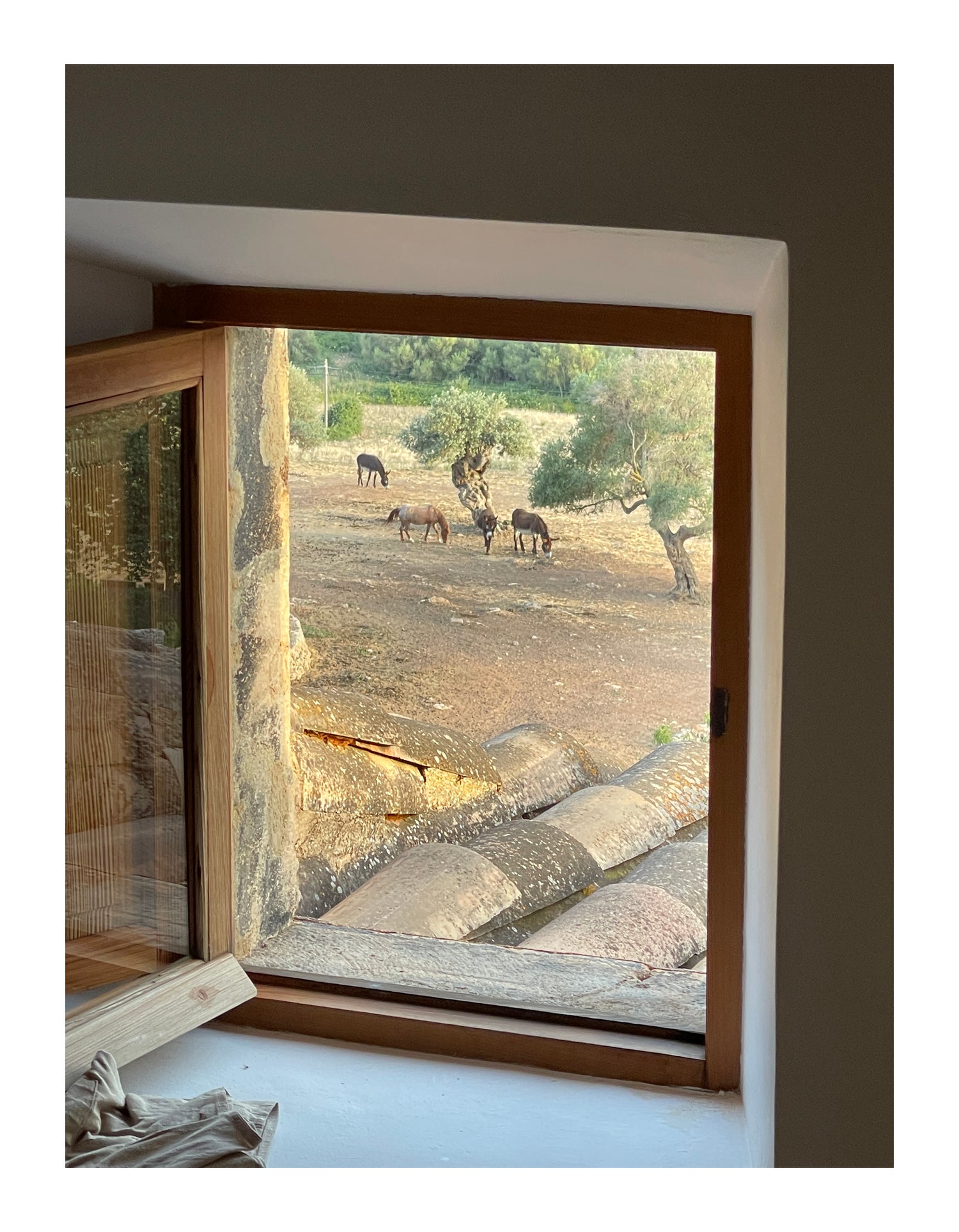 Where and what to order?
Located in an old house in Deià, Bistro Rullan is, for the views and the homemade food, a must-visit.
On the cliff of the cove of Deià there is also the beach bar C'as Patro March. Our advice at this beach bar is to order the fish of the day and the sobrasada!
Si se quiere conocer el aire bohemio de Deià Sa Fonda es un bar, restaurante, café y sala de conciertos perfecto para cualquier momento del día. El restaurante Nama, además de un asiático riquísimo, es un lugar único para disfrutar de unas vistas espectaculares a un paisaje declarado patrimonio de la humanidad por la UNESCO.
También en el norte de la isla está la idílica Sa Foradada, cuya fantástica vista del mar y las rocas es perfecto para hacer un picnic de productos locales. El restaurante de Sa Foradada también es una buena opción. Su especialidad son los arroces y paellas que se cocinan con leña.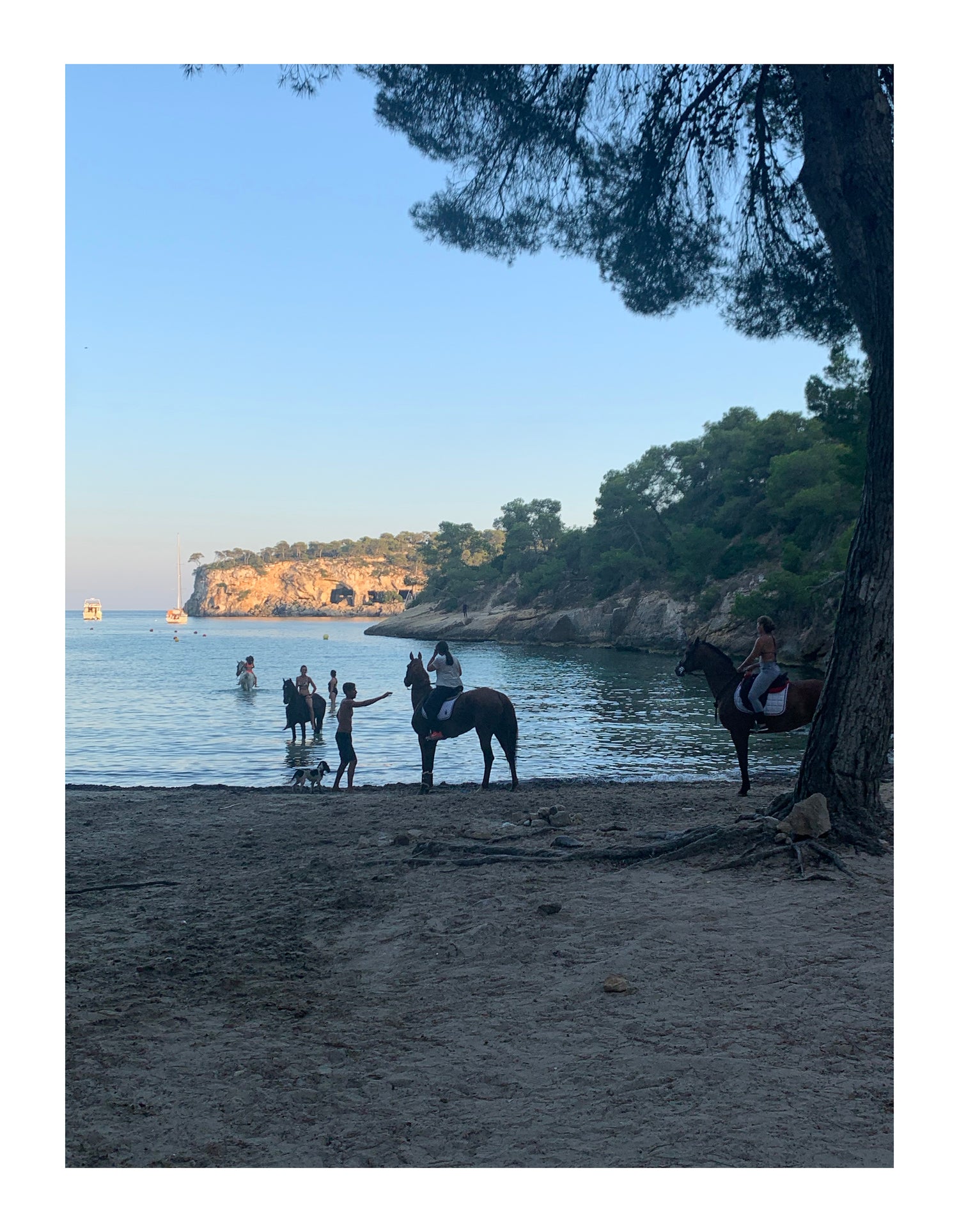 Beach
The coves bathed by turquoise waters such as Cala Deia, Son Beltran and Cala Alconasser. Or S'Estaca, a natural harbour which is made up of stone houses that belonged to the families of the fishermen. It can only be reached by a path and between the pine trees you can see the whole of the Mallorcan coast, or by boat.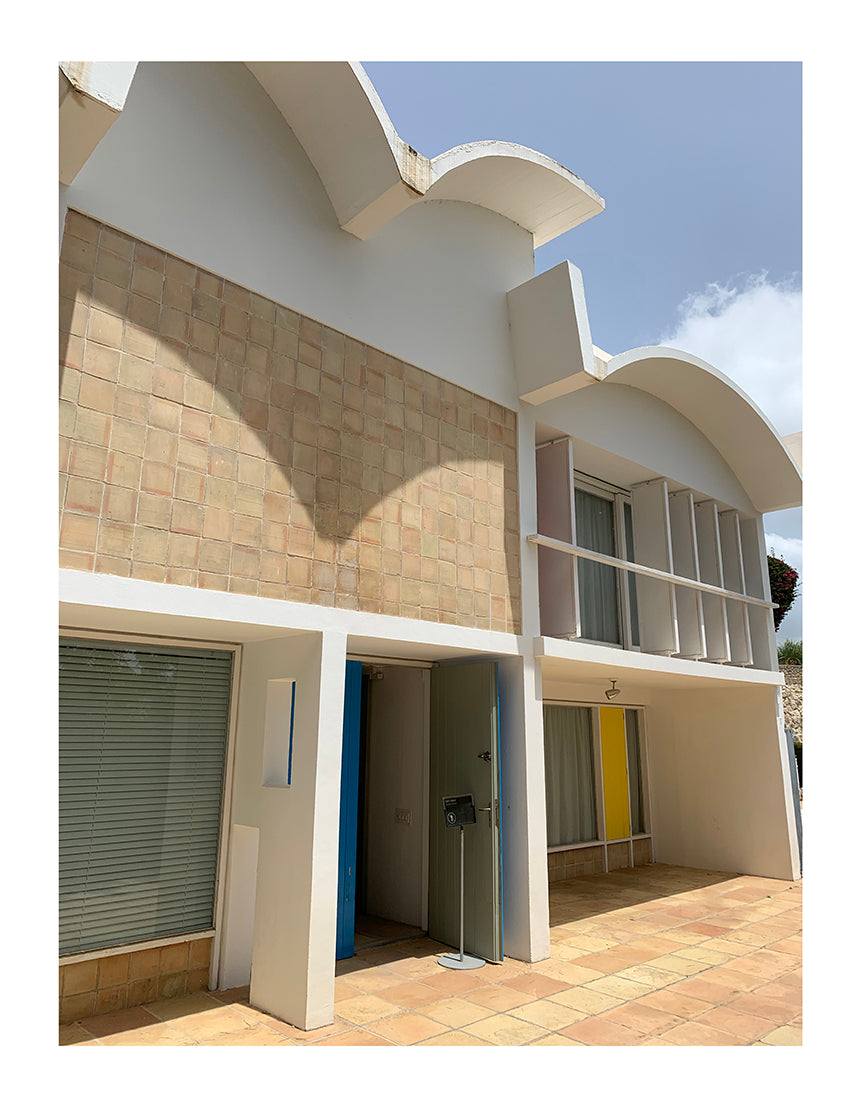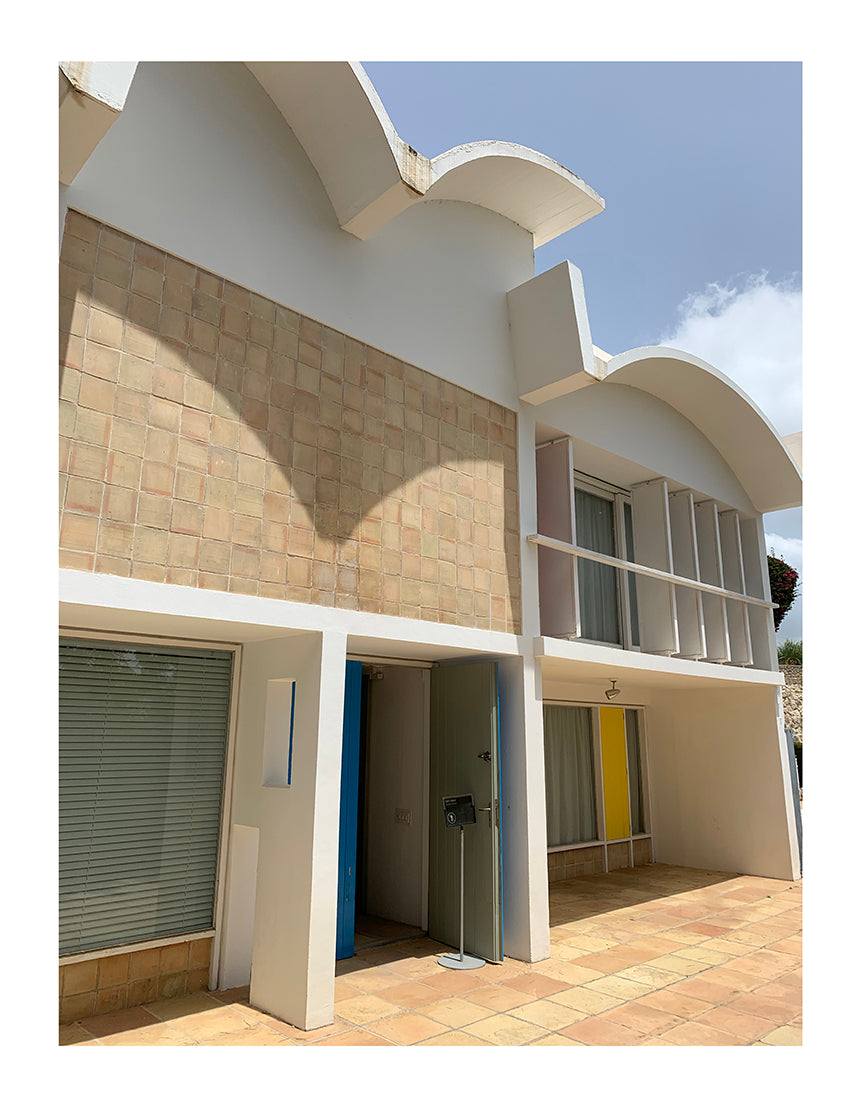 More places you can't miss...
Además de citas culturales emblemáticas como la Fundación Miró y la catedral de Palma (ciudad en la que, por cierto, sugerimos desayunar en Café Riutort, un espacio industrial con vigas y paredes de cemento visto), es muy recomendable una visita a uno de los nuestros artesanos colaboradores, la fábrica de vidrio soplado de Gordiola, una compañía que representa uno de los últimos vestigios de una técnica que ha sido reconocida como Patrimonio Cultural Inmaterial de España y que está ubicada en las afueras de la localidad de Algaida.
Situada en la localidad de Santanyí, en la parte suroriental de la isla, está la villa obra del arquitecto inglés John Pawson y de Claudio Silvestrin, ambos encargados del diseño de tiendas de Calvin Klein o Giorgio Armani. Es una maravillosa construcción de color rosa que se alquila y cuya simplicidad arquitectónica y calma no se olvidan.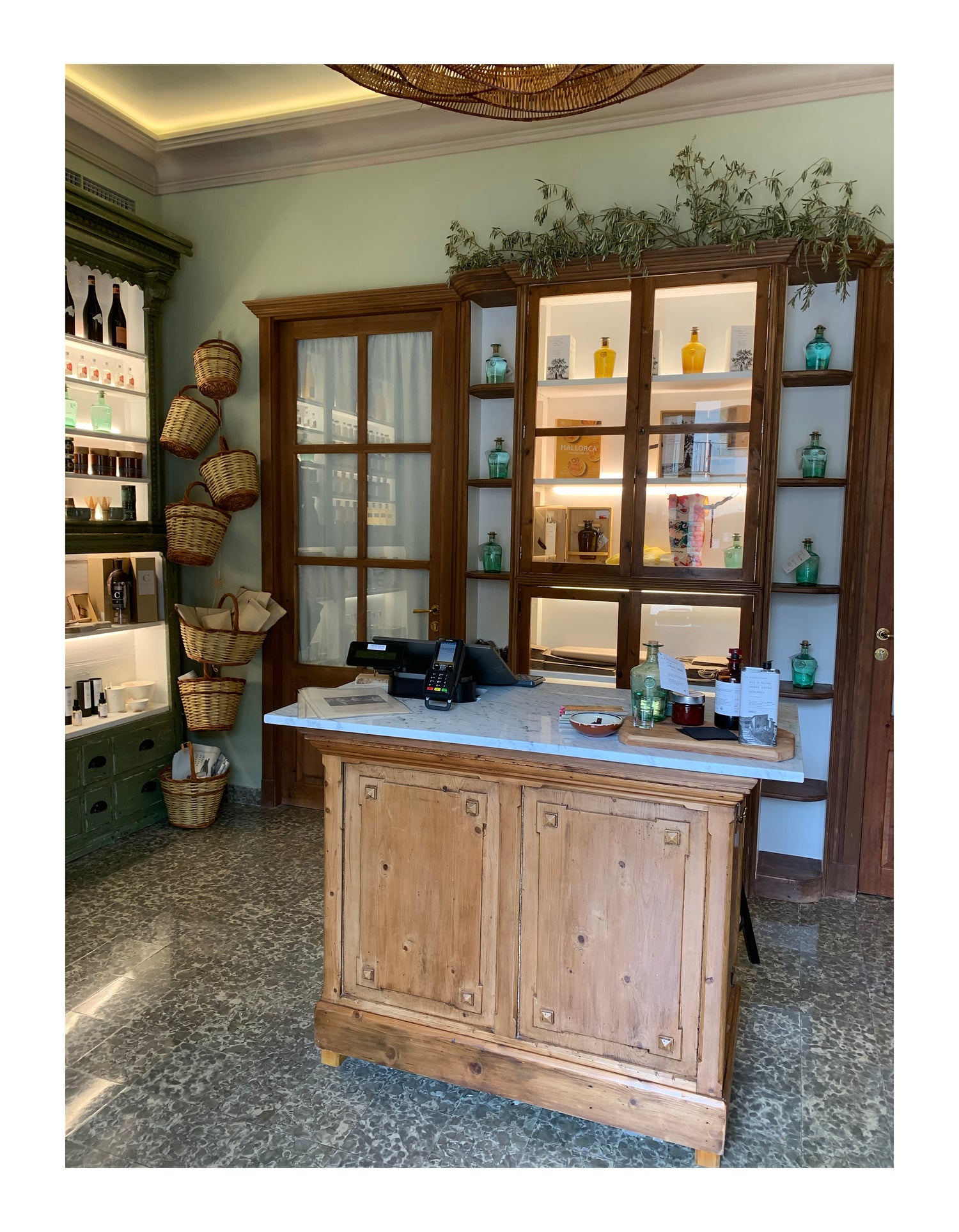 The shops we like the most
And finally, for shopping, we have four very familiar suggestions for Isita. The Palma shop Act Series is one of our favourites because their shoes, once you try them, you can't take them off. Especially their esparto and leather series for the summer. We also adore J. Llambías' clothes and objects shop. Jaime gets antique and handmade fabrics from flea markets and auctions in Paris, England and Mallorca with which he designs very special unique pieces. We love his antique linen dresses, his shirts or any of his jackets. The Zara Home decorated by Isabel López-Quesada is fabulous and, in the words of Vanity Fair, the most beautiful shop in the world.
And finally, Son Moragues, in the village of Valdemossa, is perfect for stocking up on local products such as oil from the holm oaks, sobrassada and wines produced on one of the village's estates.
<tc>You may also be interested in</tc>
Regular price

Sale price

$276.00

Unit price

for